High-rise commercial and residential building cleaning is a specialist work that calls for the most up-to-date safety gear, the most skilled cleaning personnel, and cutting-edge cleaning processes to be able to remove dust, filth, and stains.
For all building cleaning services, Mansil Services, with a passion and enthusiasm to do our part to brighten and improve the city, brings cutting-edge technology with modern equipment and a highly skilled crew.
Brand-New Technology:
Building facades everywhere are frequently subjected to the collection of dust/dirt and stains due to the city's low rainfall and excessive dust accumulation, which gives structures a particularly unsightly aspect. Mansil Services in Kelowna offers a global façade & glass cleaning method that guarantees the elimination of all dust and stains from exterior walls, revitalizing and restoring the shine of buildings.
Skilled and Knowledgeable Workforce:
Our highly skilled team serves as both our most valuable asset and the public face of our business; therefore, we must maintain the highest level of professionalism. Our carefully screened and expertly educated staff members are masters at going above and beyond expectations on all projects, and they know how to handle special obstacles associated with building cleaning services.
Versatile Services:
We make sure to be as discrete as possible when providing cleaning services for either residential or business buildings. When our skilled cleaners scrub away the exterior walls and glass, you may continue with your everyday workplace or home routine thanks to our adaptable buildings' glass & façade cleaning services.
Management Loves a Good Building Cleaning Crew!
An office cleaning service is well-liked by management due to its excellent return on investment. By allowing your workers, who are typically paid more than the cleaning service, to use their billable hours on the work they were hired to accomplish, an office cleaning service as well as dental office cleaning services helps you save money.
By boosting productivity, a cleaning service for offices helps you save money. A tidy workplace improves morale and lowers the number of sick days taken by your staff. Pollen and mold are reduced, and surfaces in high traffic areas of your business are cleaned of bacteria. More work is done when people use fewer sick days.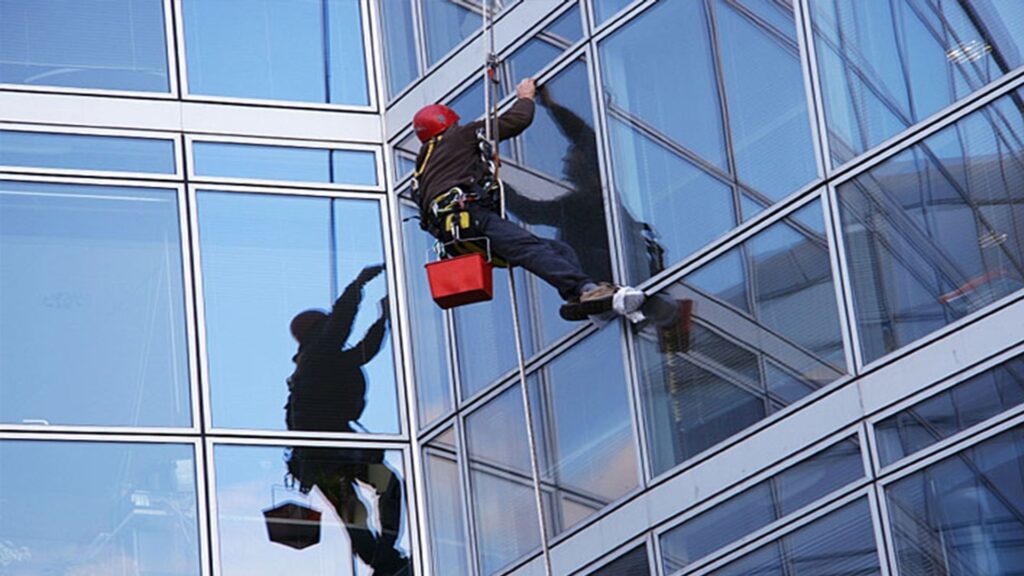 It goes without saying that a tidy workplace promotes good health—professional cleaning companies, such as Mansil Services. We are skilled in cleaning methods that are intended to prevent the spread of illnesses that could infect your personnel and customers.
In addition to eliminating bacteria, viruses, and other germs, thorough cleaning can help lower the amount of pollen, dust, and spores that cause hay fever, respiratory issues, and even headaches (and we know how much a headache can zap your productivity).
Safety is Our Top Priority:
The safety and protection of cleaners are one of the riskiest components of high-rise building cleaning services. Regrettably, there have been numerous situations in the past where a lack of sufficient safety measures resulted in the deaths of cleaners.
At Mansil Services, we prioritize the safety and security of our employees and implement global safety requirements for the cleaning of high-rise buildings' facades and glass. Our cutting-edge technology provides the safest building cleaning services for post-construction, corporate, government cleaning, and industrial cleaning services, under global safety regulations, and by a skilled cleaning crew.
Why Pick Us?
Nobody does it better than us when it comes to cleaning building glass and facades. We provide the most comprehensive range of building cleaning services that will restore the glass and façade of buildings to their original gleam.
Here are some reasons why you should choose us for all of your building cleaning services:
Mansil Services has got your back with the best crew in town!
Your team was recruited to complete a task. They are qualified and skilled for the position. There's a good chance that training included cleaning. Bring in professionals who have the necessary training for the job if you want things done correctly. Mansil Services ensures that all of our cleaning personnel are qualified experts who will guarantee that your building is cleaned thoroughly. According to a proverb, a tidy office indicates that the employee has too much free time. We like to believe that a spotless office indicates management had the foresight to engage a cleaning company. Let the employees you recruited carry out the duties.