It is challenging to match the outcomes of a specialized professional cleaning service, no matter how hard you try. This is as a result of their usage of cutting-edge technology, which yields outstanding outcomes.
Company owners are growing more adept at delegating tasks to service providers so they can concentrate on what is truly important to their company. Any business owner has so many daily concerns, both significant and minor, that additional assistance may be crucial to keeping their company afloat and operating efficiently. In-house cleaning could be both time and money efficient for smaller enterprises. But, when a corporation expands, completing duties unrelated to the business strategy can become a significant drain.
These are the kinds of indications that business owners look for before considering employing a custodial service. You occasionally need to conduct a thorough cleaning of your office to get rid of dirt and grime that has crept into confined spaces. Many people are also paying greater attention to professional commercial cleaning services in Kelowna than they might have in the past to office disinfection in light of the current Covid-19 outbreak.
The finest techniques for eliminating bacteria and germs that may be hiding on surfaces are known to professional cleaners. Experienced professionals can take care of this for you, which can be particularly crucial in shared office space and meeting rooms.
Time Spent on Internal Cleansing Costs Money:
It's advisable to approach this situation by hiring a professional cleaning services company because it will help you in properly organizing your time rather than by thinking about cost-saving measures. It only makes sense to employ someone to perform your professional cleaning for you if the money you could save by attending to your company's important operations for an hour exceeds the amount you would pay for a professional cleaning service per hour. Cleaning in-house is a far more practical choice if the hourly cost of a janitorial service is greater than your income.
A time that could be Spent Running the Business is Lost:
If you discover that even one hour of your eight-hour workday is spent cleaning, you have lost one eighth of your workday. This wasted time adds up and might cause your organization to run significantly behind schedule. Using professional cleaning servicesin this situation to handle jobs like carpet cleaning might be a crucial component of your success.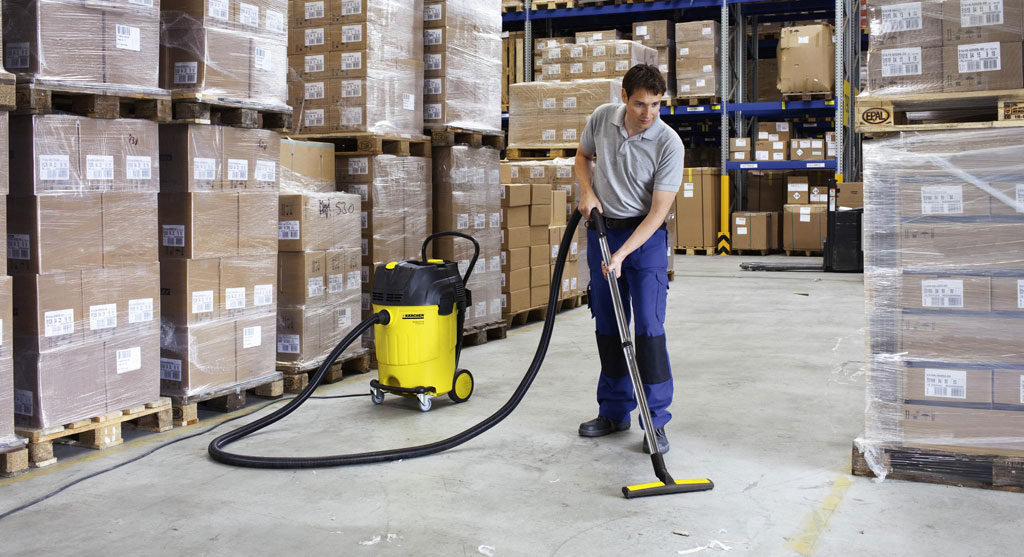 Cleaning Duties are not Necessary for the Business:
Many business owners do janitorial duties internally rather than contracting them out to a professional cleaning firm because they like to maintain control over their company. But, if cleaning is not essential to your company making money, it may be advantageous to delegate these jobs so you can concentrate on what's important for your company. When cleaning services are outsourced, risks like visitors tripping and falling on recently cleaned floors and the inconveniences of supervising and training a maintenance crew can be completely eliminated.
Expert Cleaning May Increase Data Center Equipment Life:
The thought of any of these things failing or even stuttering in the 21st century, when so much of our lives depend on technology, networks, and data, can make your stomach drop. This is especially true if you manage a company whose operations depend heavily on effective technology. For company management, the idea of equipment failure in the data center might be a nightmare. Nonetheless, your data center or server room will lower the chance of downtime and increase the lifespan of your data center equipment with adequate maintenance and skilled cleaning.
Arrange Professional Cleanings in Advance:
The buildup of dust, grit, and grime can significantly reduce the life of your data center equipment even if it doesn't lead to a system shutdown. Regular periodic cleaning from a reputable cleaning provider that specializes in professional cleaning services can help prevent this. In addition to all the fans in the apparatus blowing and sucking up any dust that might be in the space, such technological apparatus is susceptible to chemical build-up with repeated use. Due to preventative maintenance like this corporate cleaning services in Kelowna, it's essential to have your data center cleaned on a regular basis by a reputable cleaning company that has been trained to avoid damaging delicate equipment.
To Arrange Professional Cleaning Services, Contact Mansil Services!
Professional cleaning services you can rely on are offered by Mansil Services and have the industry experience to give you commercial cleaning services that will undoubtedly surpass your expectations. Our personnel are educated to deliver services that are careful and impeccable since we recognize how important it is to have a clean and healthy workplace.