Maintaining a clean and hygienic workplace environment is crucial for any business's success. An organized and spotless workspace not only leaves a positive impression on clients and visitors but also plays a significant role in boosting employee morale and productivity. Janitorial services are an essential aspect of commercial cleaning, and Mansil Services INC in Kelowna specializes in providing top-notch janitorial services that cater to businesses of all sizes. In this comprehensive article, we will explore what janitorial services entail, their importance for your business, and how Mansil Services INC can help you achieve an impeccable workspace.
What are Janitorial Services?
Janitorial services refer to a broad range of cleaning and maintenance tasks that ensure the cleanliness, orderliness, and overall hygiene of commercial spaces. These services encompass routine cleaning duties, such as dusting, mopping, vacuuming, trash disposal, restroom cleaning, and surface disinfection. Additionally, they may include specialized services like carpet and upholstery cleaning, window washing, floor polishing, and more.
Comprehensive Janitorial Services:
Mansil Services INC takes great pride in delivering tailored janitorial solutions to businesses of all types and sizes. Their team of skilled professionals understands the unique cleaning needs of various industries and is equipped to handle a diverse range of establishments, ensuring that each client's specific requirements are met with utmost precision.
Office Janitorial Services:
An organized and clean office environment sets the tone for a productive workday. Mansil Services INC ensures that all aspects of office janitorial services kelowna are meticulously addressed, from routine dusting and vacuuming to thorough disinfection of high-touch surfaces. With a sparkling clean office, employees can focus better on their tasks and clients can experience a sense of professionalism and attention to detail.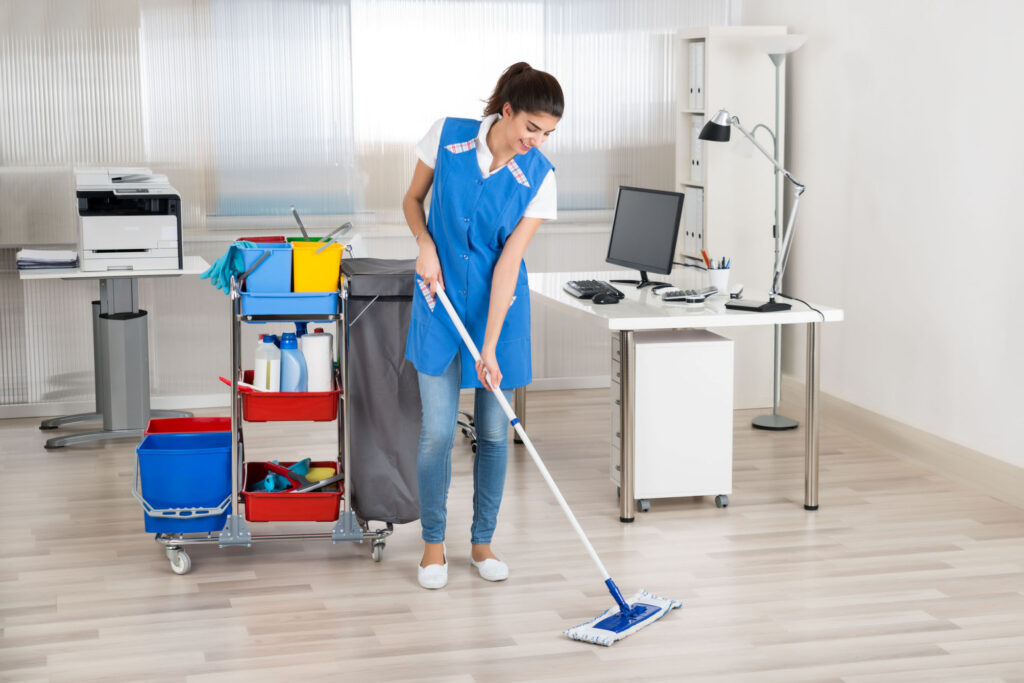 Retail Facility Janitorial Services:
Retail spaces require meticulous cleaning to create an inviting and pleasant shopping experience for customers. Mansil Services INC understands the importance of maintaining the pristine appearance of retail establishments. Their team ensures that floors are spotless, restrooms are well-maintained, and all areas are free from clutter, contributing to increased customer satisfaction and loyalty.
Educational Institution Janitorial Services:
Schools and educational facilities need to maintain a clean and safe environment to support effective learning and promote student well-being. Mansil Services INC employs specialized cleaning techniques and eco-friendly products to ensure that educational institutions are conducive to learning and free from harmful germs.
Healthcare Facility Janitorial Services:
Hygiene is of utmost importance in healthcare facilities, where cleanliness directly impacts patient health and safety. Mansil Services INC follows rigorous cleaning and disinfection protocols, paying close attention to high-risk areas to maintain a sterile and safe environment for patients, staff, and visitors.
Industrial and Warehouse Janitorial Services:
Industrial spaces and warehouses have unique cleaning requirements due to the nature of their operations. Mansil Services INC is a professional cleaning company in Kelowna that has the expertise and equipment to handle the cleaning challenges in industrial settings, ensuring a clean and organized workspace for efficient operations.
The Importance of Janitorial Services for Your Business:
Promoting a Healthy Environment:
A clean and germ-free workplace is vital for the health and well-being of everyone present. Janitorial services play a pivotal role in preventing the spread of illnesses and reducing absenteeism among employees. Regular disinfection of high-touch areas and thorough cleaning of shared spaces can significantly reduce the risk of infections, leading to a healthier workforce and a more sustainable business operation.
Boosting Employee Productivity:
A well-maintained and organized workspace has a positive impact on employee productivity. When employees work in a clean and clutter-free environment, they can focus better on their tasks, leading to improved concentration and efficiency. Janitorial services provided by Mansil Services INC can create a conducive atmosphere that enhances creativity and collaboration, ultimately contributing to increased productivity levels.
Creating a Positive Impression:
First impressions matter, and this is especially true in the business world. A clean and welcoming environment speaks volumes about your company's professionalism and commitment to excellence. Whether it's clients, partners, or potential customers visiting your premises, a pristine workspace reflects positively on your brand image and can influence their perception of your business.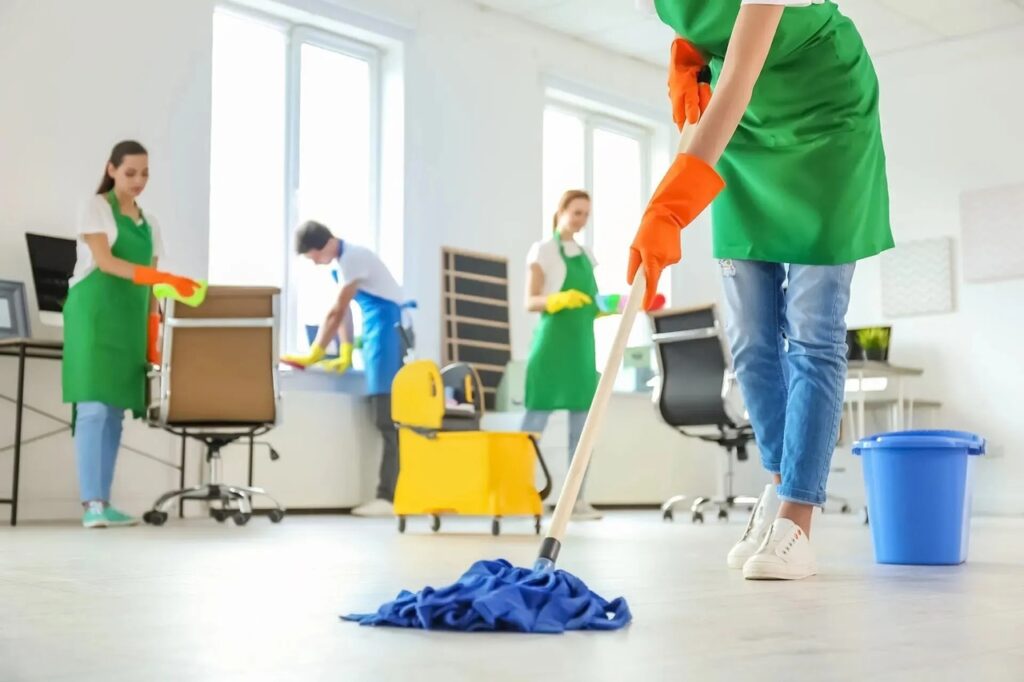 Extending the Lifespan of Assets:
Janitorial services are not limited to dusting and mopping; they also involve maintaining and preserving assets within your workspace. Regular cleaning services and appropriate care of furniture, flooring, and other equipment can extend their lifespan, saving your business from unnecessary expenses on premature replacements.
Compliance with Health and Safety Standards:
Businesses are subject to various health and safety regulations, and a clean workplace is a fundamental aspect of compliance. Failure to adhere to these standards can result in legal consequences and damage your company's reputation. Mansil Services INC is well-versed in the latest industry standards and ensures that your business remains compliant, providing you with peace of mind.
Cost-Effectiveness:
Outsourcing janitorial services can be more cost-effective than hiring in-house cleaning staff. With Mansil Services INC, you can customize your cleaning plan to fit your specific needs and budget. This way, you pay only for the services required, avoiding unnecessary overhead costs associated with maintaining a full-time cleaning team.
Conclusion:
In conclusion, janitorial services are an integral part of maintaining a clean, healthy, and productive workspace. Businesses in Kelowna can benefit greatly from the expertise of Mansil Services INC, a professional cleaning company specializing in commercial cleaning and janitorial services. By outsourcing your janitorial needs to them, you can ensure a clean and hygienic environment, leave a positive impression on clients, and enhance employee productivity. With their experience and commitment to excellence, Contact us with Mansil Services INC, because it is the ideal partner to help your business thrive in a clean and organized atmosphere.