Maintaining a clean and hygienic environment is essential for dental offices to ensure the well-being of both staff and patients. Regular cleaning and disinfection help prevent the spread of germs, maintain a professional appearance, and create a welcoming atmosphere. Mansil Services INC, a trusted cleaning service provider in Kelowna, offers affordable dental office cleaning services. In this article, we will explore the cost of dental office cleaning, the factors that influence pricing, and the benefits of choosing Mansil Services INC for your cleaning needs.
Factors Influencing Dental Office Cleaning Costs:
Office Size:
The size of the dental office is a crucial factor in determining the cost of cleaning services. Larger offices generally require more time and effort to clean thoroughly. Cleaning companies often calculate their prices based on the square footage of the office. The more extensive the area, the higher the cleaning cost.
Specific Cleaning Requirements:
The specific cleaning services required for a dental office can vary based on individual needs. Basic cleaning tasks may include dusting surfaces, vacuuming carpets, mopping floors, emptying trash bins, and sanitizing common areas. However, some offices may require additional services like window cleaning, carpet shampooing, or disinfection procedures. These additional services may incur extra costs.
Cleaning Frequency:
The frequency of cleaning also plays a role in determining the overall cost. Some dental offices may require daily cleaning to maintain a high level of cleanliness, while others may opt for weekly or bi-weekly cleaning services. More frequent cleaning generally results in higher costs due to increased labor and supply expenses.
Understanding the Pricing Structure:
Square Footage-Based Pricing:
Many cleaning service providers, including Mansil Services INC, utilize square footage-based pricing to calculate the cost of dental office cleaning services. The average range is between $0.10 and $0.50 per square foot. For example, a 1,000 square foot dental office could cost between $100 and $500 per cleaning session. However, it's important to note that prices may vary, so it's best to consult with Mansil Services INC for accurate pricing information.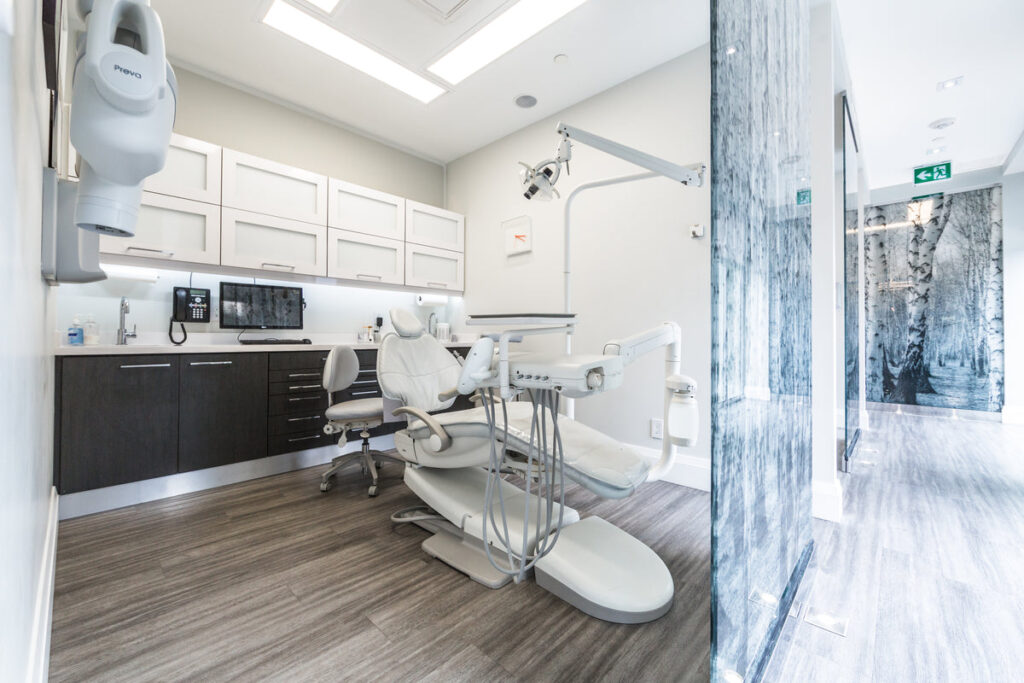 Additional Services Pricing:
If your dental office requires additional services beyond the standard cleaning tasks, such as carpet cleaning, window cleaning, or disinfection procedures, expect to pay extra. These services often have their pricing structure based on factors like the size of the area to be cleaned or the complexity of the task. Mansil Services INC can provide detailed pricing information based on your specific requirements.
Benefits of Choosing Mansil Services INC:
Affordable Prices:
Mansil Services INC is committed to providing affordable dental office cleaning services in Kelowna. Their pricing is competitive, ensuring that you receive excellent value for your investment. By offering cost-effective solutions, Mansil Services INC makes it easier for dental offices to maintain a clean and hygienic environment without straining their budgets.
Customized Cleaning Plans:
Understanding that each dental office has unique cleaning needs, Mansil Services INC offers customized cleaning plans. They work closely with their clients to assess their requirements for commercial cleaning services, schedule, and budget. By tailoring their services to your specific needs, Mansil Services INC ensures that you receive the most effective and efficient cleaning solutions.
Experienced and Professional Staff:
Mansil Services INC takes pride in their team of experienced and professional cleaning staff. Their cleaners undergo thorough training to ensure they deliver exceptional service and meet the highest industry standards. By entrusting your dental office cleaning to Mansil Services INC, you can have peace of mind knowing that your facility will be in capable hands.
Quality Assurance and Customer Satisfaction:
Mansil Services INC places great emphasis on quality assurance and customer satisfaction. They conduct regular inspections and quality checks to ensure that their cleaning services consistently meet or exceed expectations. If any concerns arise, they promptly address them to ensure your satisfaction. Mansil Services INC values their clients and strives to build long-term relationships based on trust and reliability.
Conclusion:
Maintaining a clean dental office is crucial for the well-being of both staff and patients. The cost of dental office cleaning can vary depending on factors such as office size, specific cleaning requirements, and cleaning frequency. By choosing Mansil Services INC in Kelowna, you can benefit from their affordable prices, customized cleaning plans, experienced staff, and commitment to quality assurance and customer satisfaction. Contact us today to learn more about their dental office cleaning services and receive a detailed quote tailored to your specific needs.